VIDEO-I won't be living chocolate city-Ice prince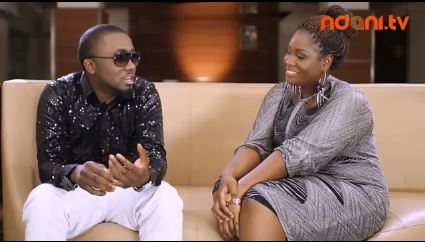 Popular rapper Panshak 'Ice Prince' Zamani is the first guest on Ndani TV's 'The Juice' celebrity talk show in 2013. The Chocolate City artiste discusses his relationship with actress Yvonne Nelson, designer Yvonne Nwosu and how he'd one day want to meet African singer Yvonne Chaka Chaka. (That's a lot of Yvonne's though). He also talked about his record label and relationship with M.I, Jesse Jagz and label boss Audu Maikori who he describes as family. 'I don't see that', Ice Prince says after Toolz asked if he would be leaving anytime soon. 'Audu Maikori is like an uncle to me', he continued..
Watch video
and share your thoughts.
Created at 2013-03-11 08:11:40
Back to posts